Memories of Crosville's Amlwch depot

By 1980 ERG163 (as it was by then) was well past its prime, but was still the favoured bus by many drivers (particularly Bob Moelfre). Its designated route was the 62 to Bangor, but she would frequently be on routes to Holyhead, Llangefni, and be used on the Anglesey Aluminium workers contract, all depending on which driver got to her first. Whilst in the daytime I was happy with either a B series Leyland National or better still - ERG55 which had the best 'whine' of any bus I have driven, my preferred choice on the late shift to Bangor (especially in Winter) was 163 - the amazing webasto heater ensured you and your passengers were warm and comfortable. It also meant you did not need to wear your straight jacket NBC overcoat.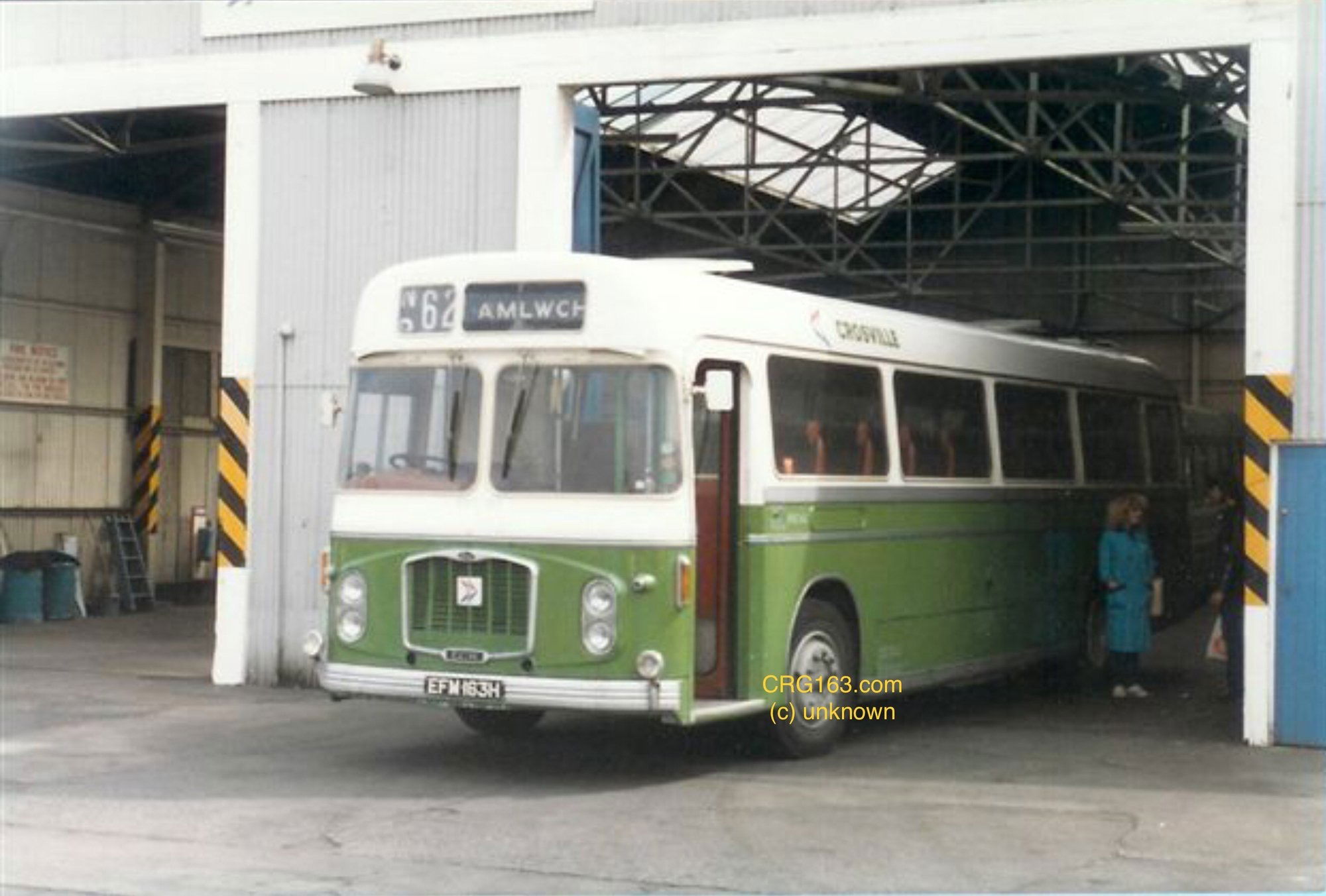 ERG163 emerging from Crosville's Amlwch depot, Isle of Anglesey.

Dewi Roberts, Crosville/Gwynedd County Council/Isle of Anglesey County Council, retired