6 March 2023
A change of plan regarding the testing of CRG163's alternator locally as it was taken today to Clwyd Auto Electricals Penyffordd, Broughton near Chester for testing. It thankfully proved that the alternator is working fine, meaning an issue with the vehicle's regulator.
As my Dad and I travelled home from our road run with the view of scouring the internet tonight for a replacement regulator my good friend Robert (Brian) Humphreys (Crosville retired) was already on the case and had tracked down a replacement via Gardner Spare Parts by the time I arrived home! They were quickly phoned, part numbers checked and confirmed with a new replacement regulator purchased for delivery on Wednesday.
Once delivered, arrangements can then be made to fit the alternator and new regulator to CRG163 so that we are up and running again.
My grateful thanks to Roger Downs for the valued help and for pointing me in the direction of Clwyd Auto Electricals and to Brian Humphreys for the game changing break through in finding a replacement regulator. Thank you both very, very much.
My thanks also to Dave at Gardner Spare Parts for being so helpful.
Attached photo is of the existing regulator, cleaned so that the relevant part number could be found.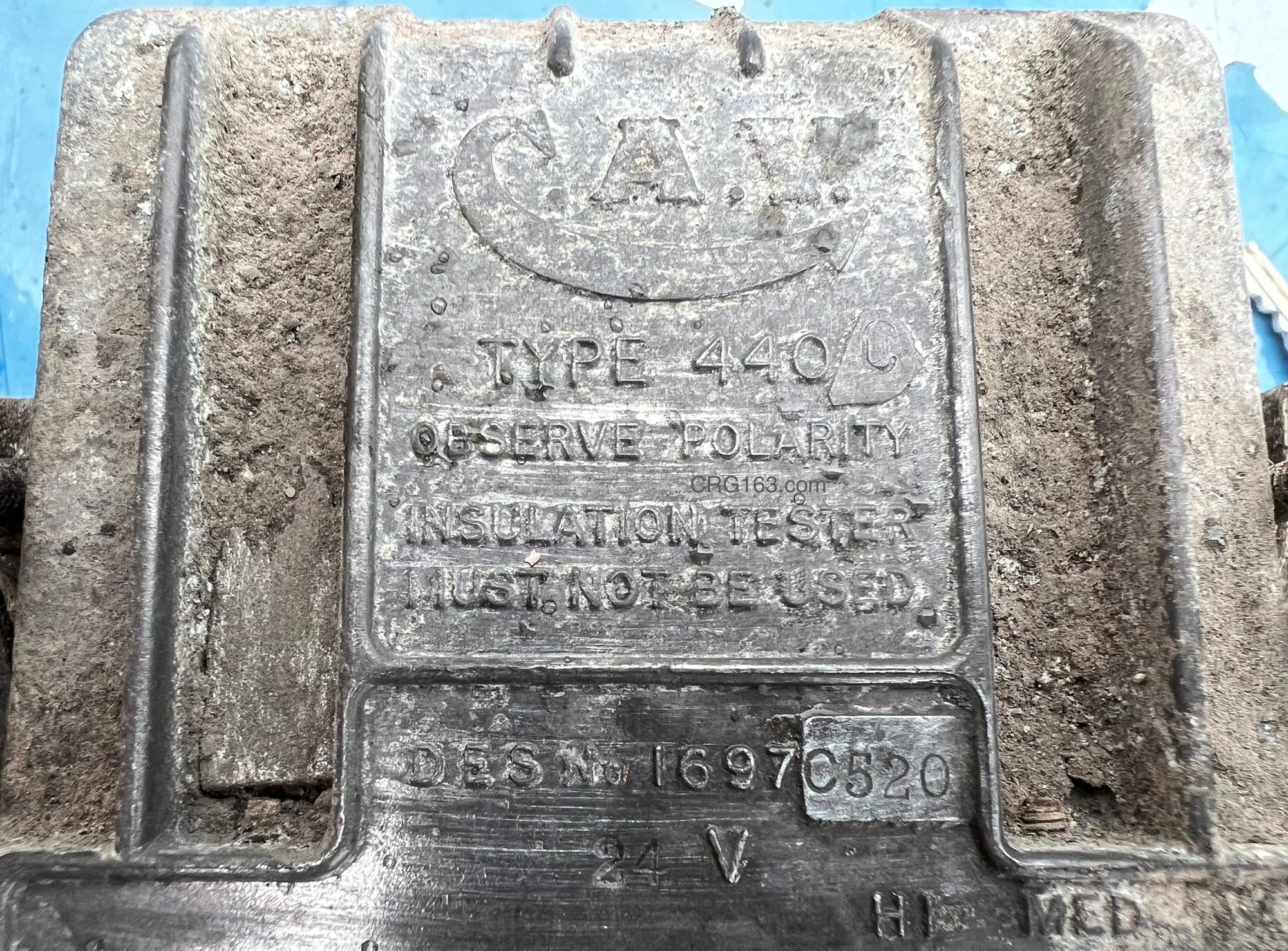 CRG163's original CAV Type 440 regulator, cleaned so that the relevant part number could be found.