02 October 2022
A damaged radiator
From the leak found at the front of the vehicle recently, closer inspection has revealed a damaged radiator to be the cause unfortunately.
As a result the radiator has now been removed and will be sent for specialised refurbishment.
it is likely that radiator is original, as fitted from new to CRG163 and is therefore approximately 52/53 years old to date.
Below are photos of the removal of the radiator today in preparation for its refurbishment.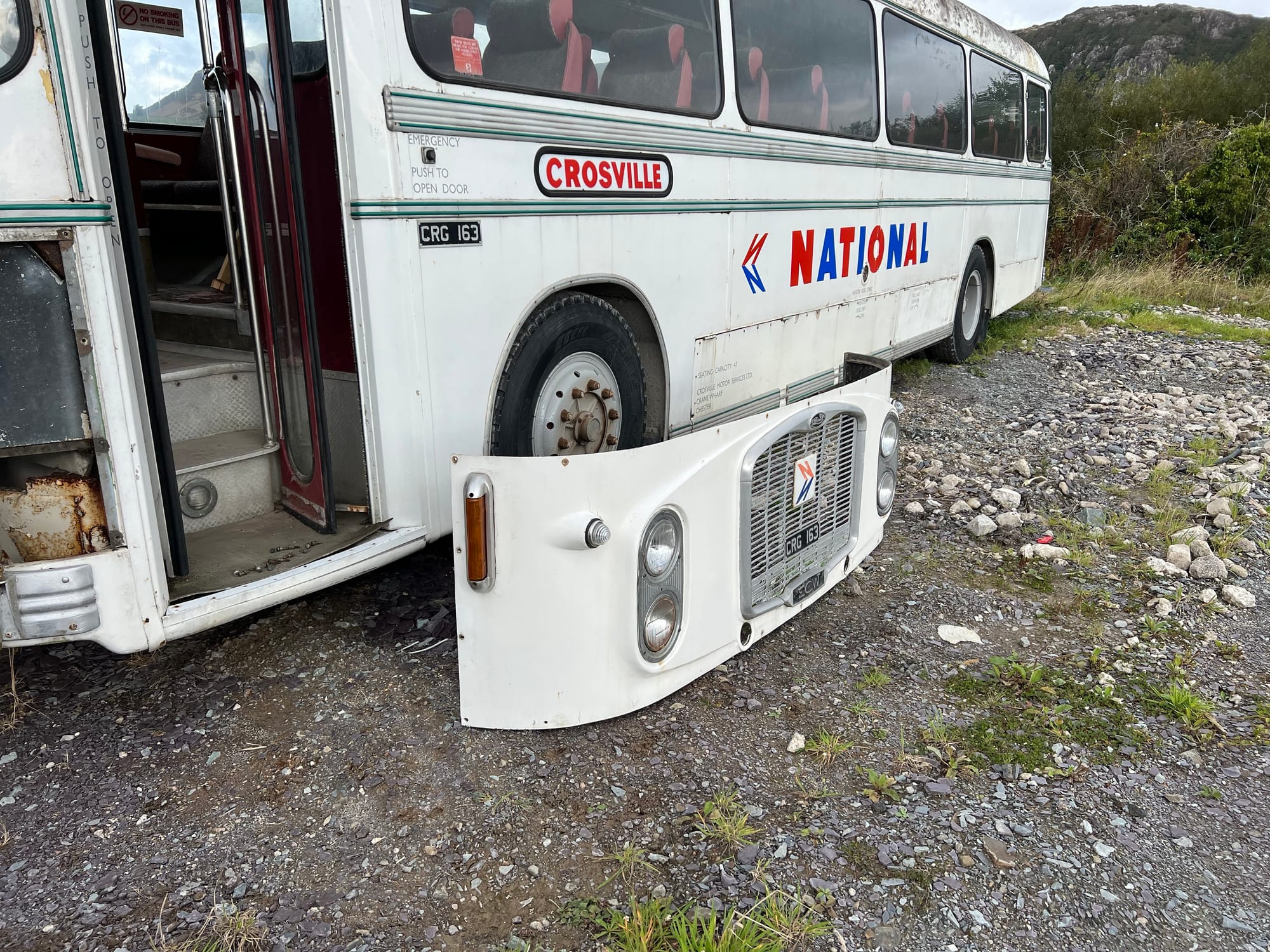 CRG163 front cowl removed to investigate the source of the water leak.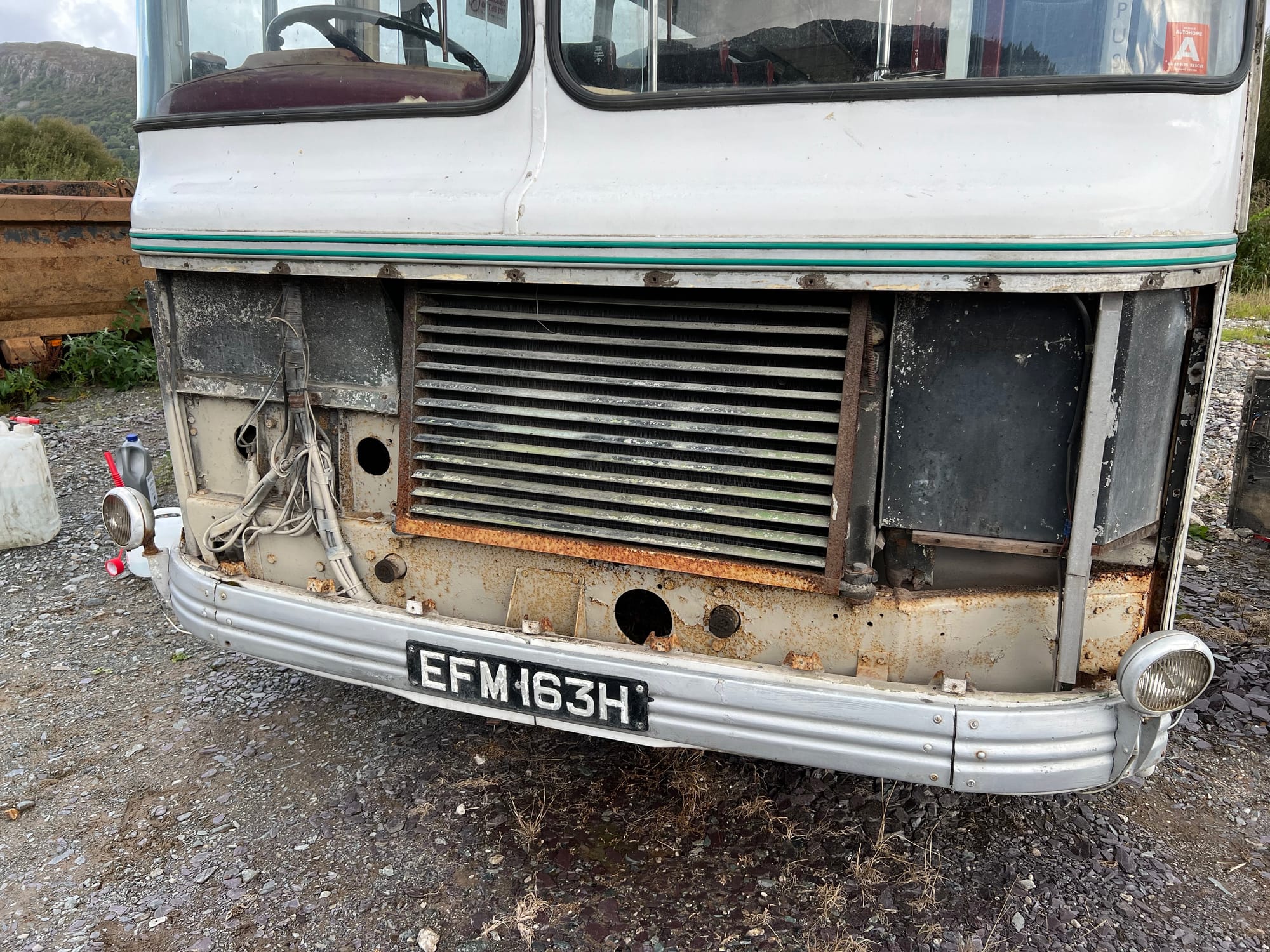 After closer inspection from underneath to chase the source of the water leak as well as an initial visual inspection of the radiator it seems that the water is escaping from the radiator itself unfortunately.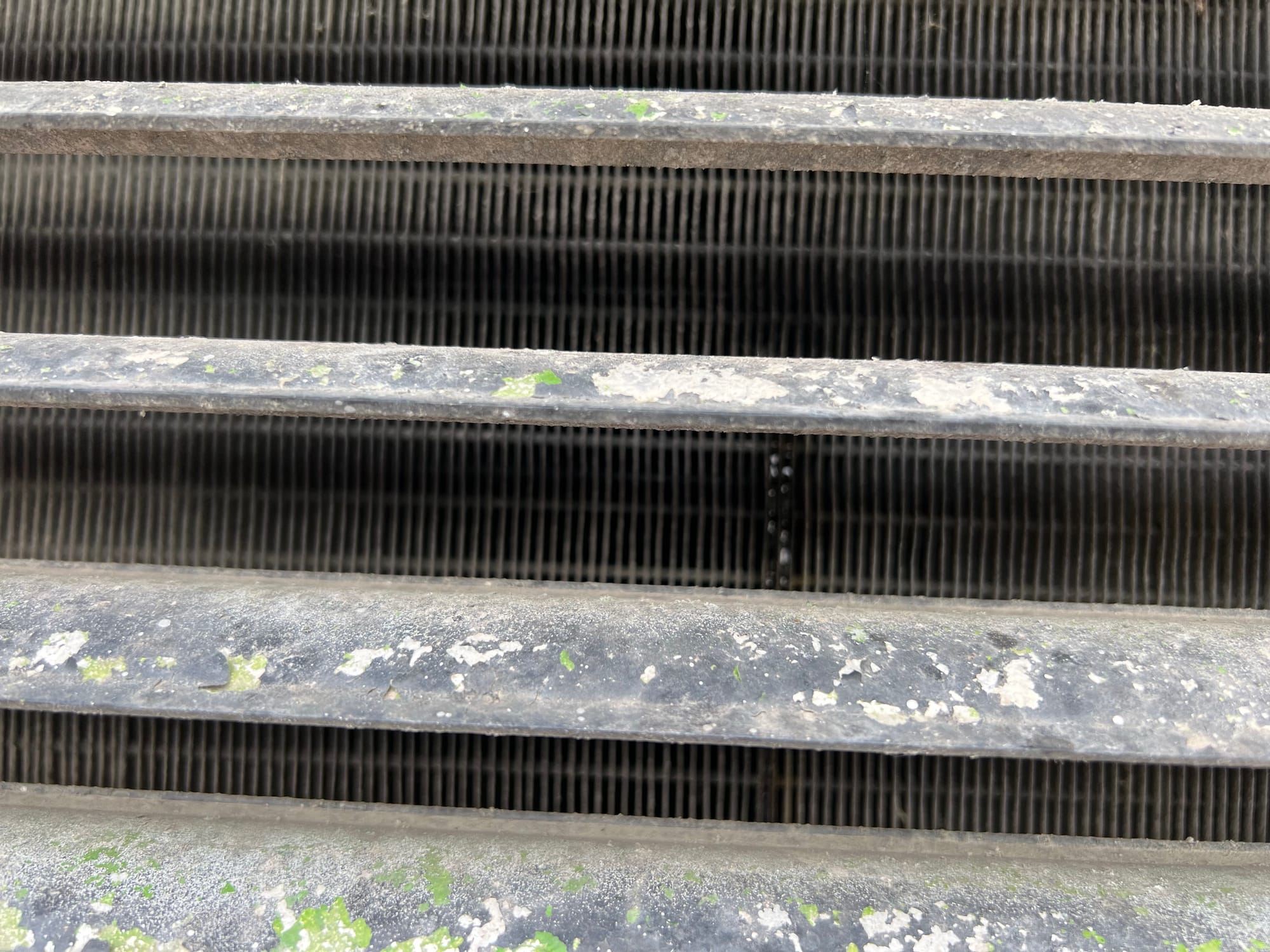 The slats housing in front of the radiator will need removing first in order to get to the radiator. Crosville NBC leaf green is still present from the dual purpose livery the vehicle carried between 1979 and company disposal in 1984 as fleet vehicle classification of ERG163.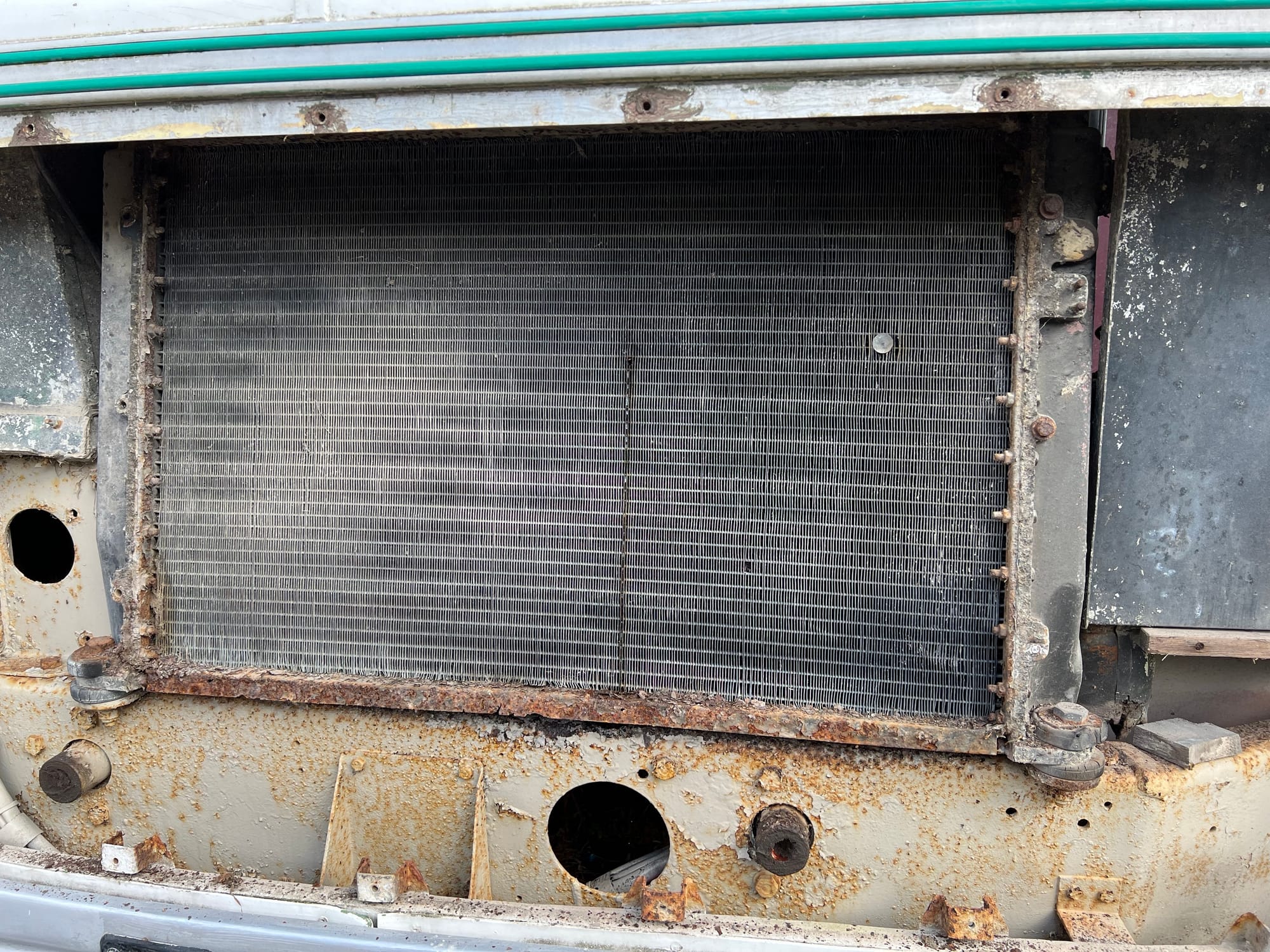 A closer inspection of the radiator confirms the water leak and damage.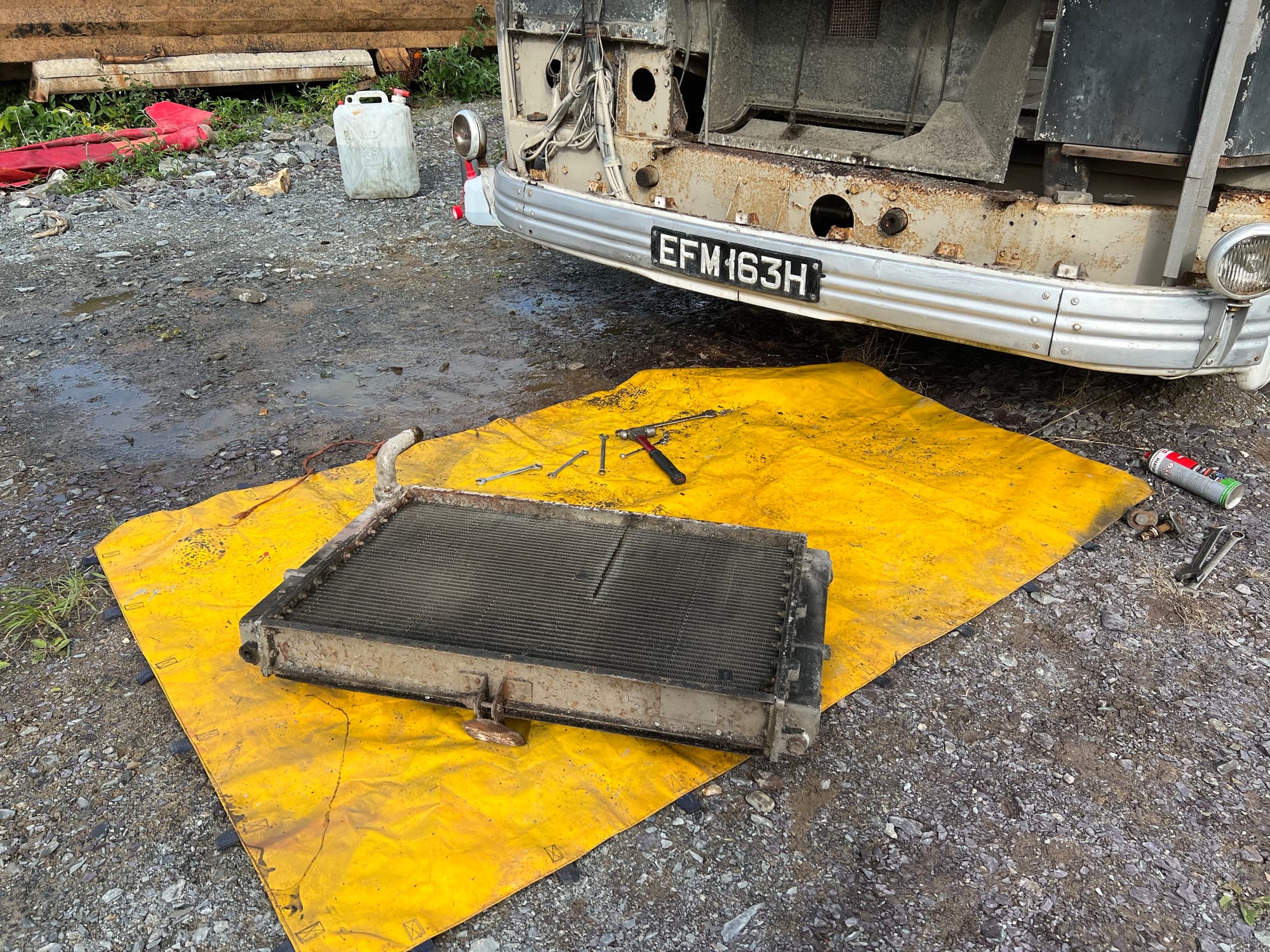 CRG163's radiator removed after its careful removal.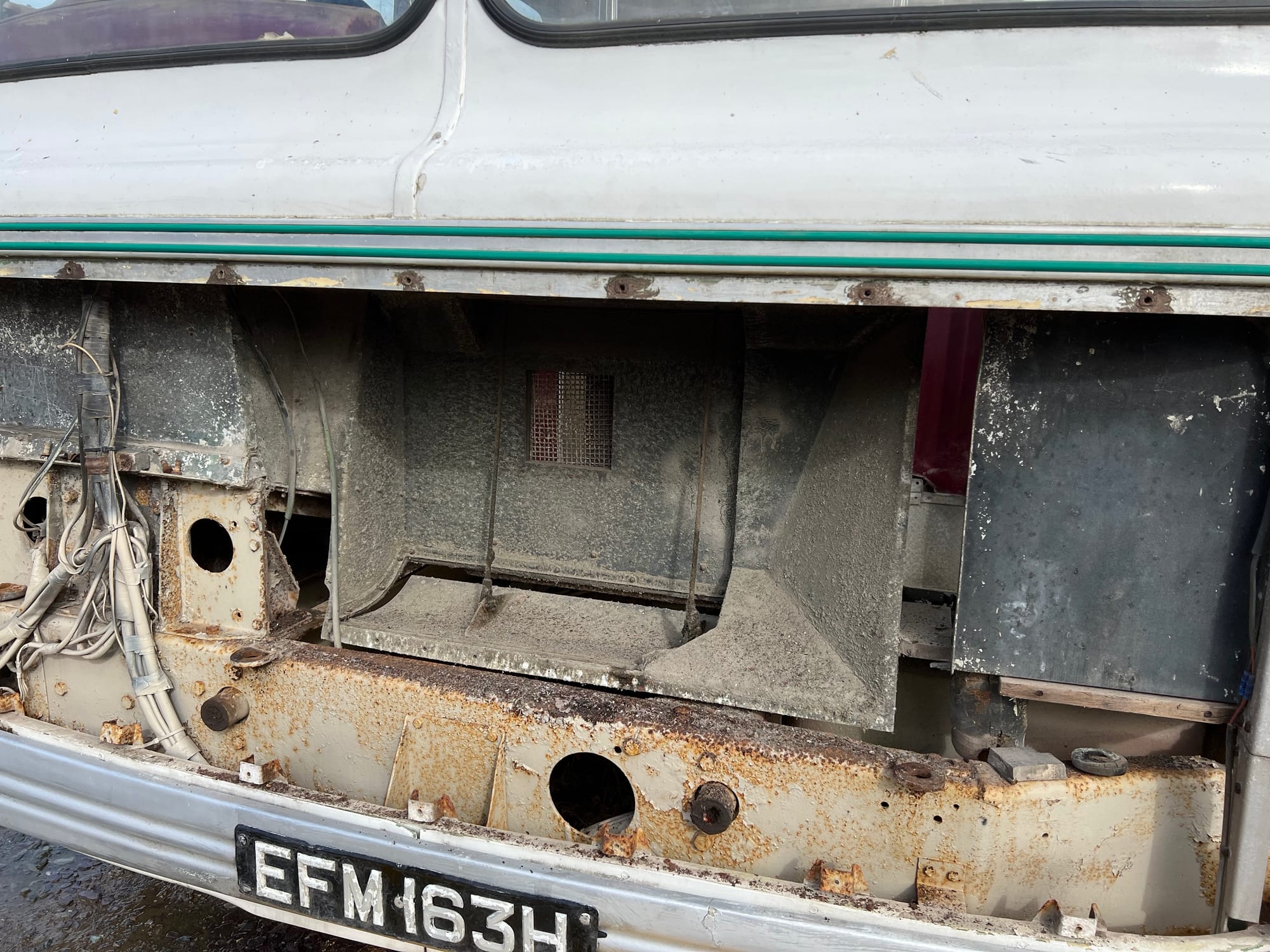 The front of CRG163 minus its radiator and front cowl.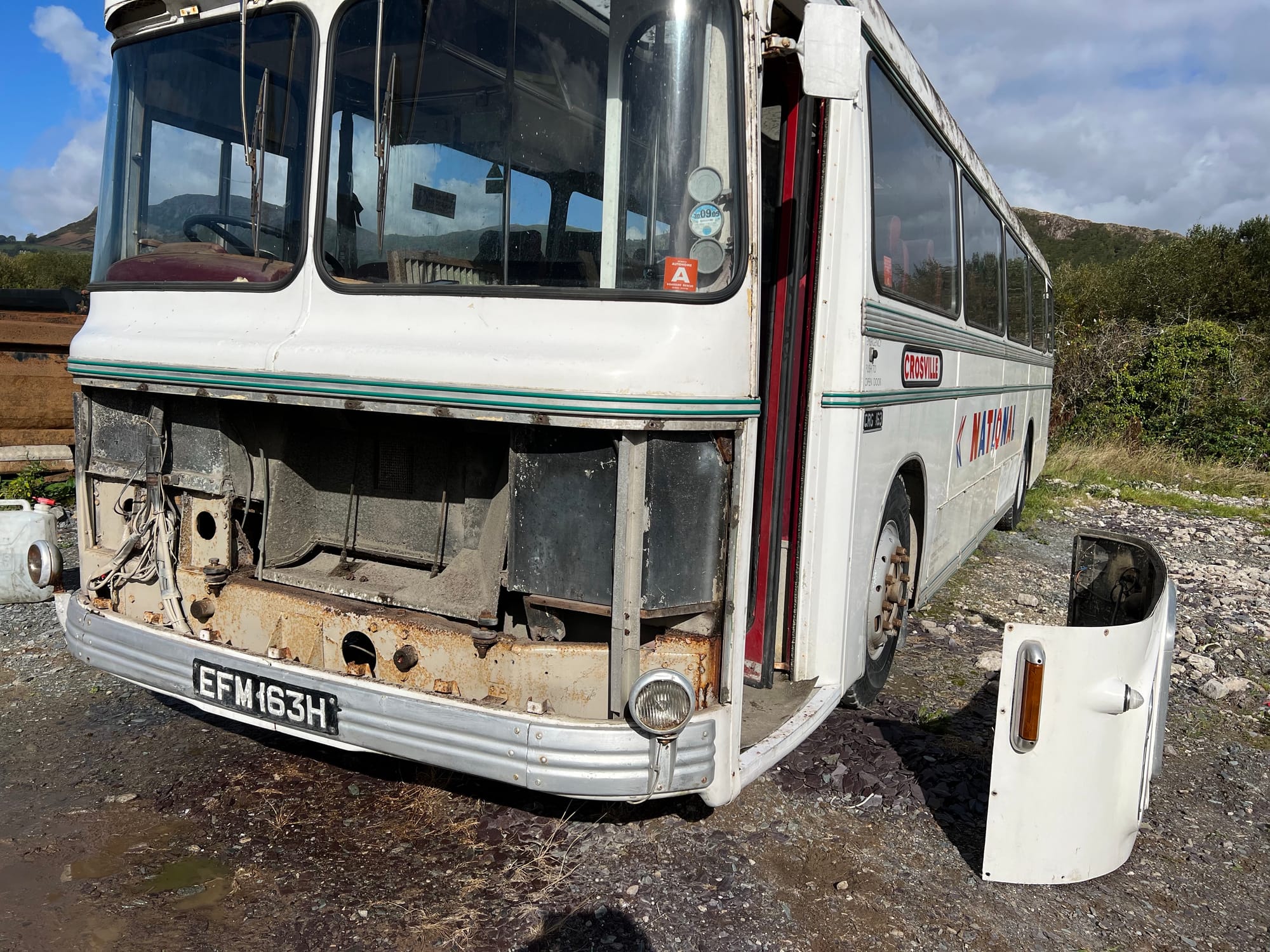 Another wider image of CRG163 devoid of its radiator with its front cowl located to the right of the image.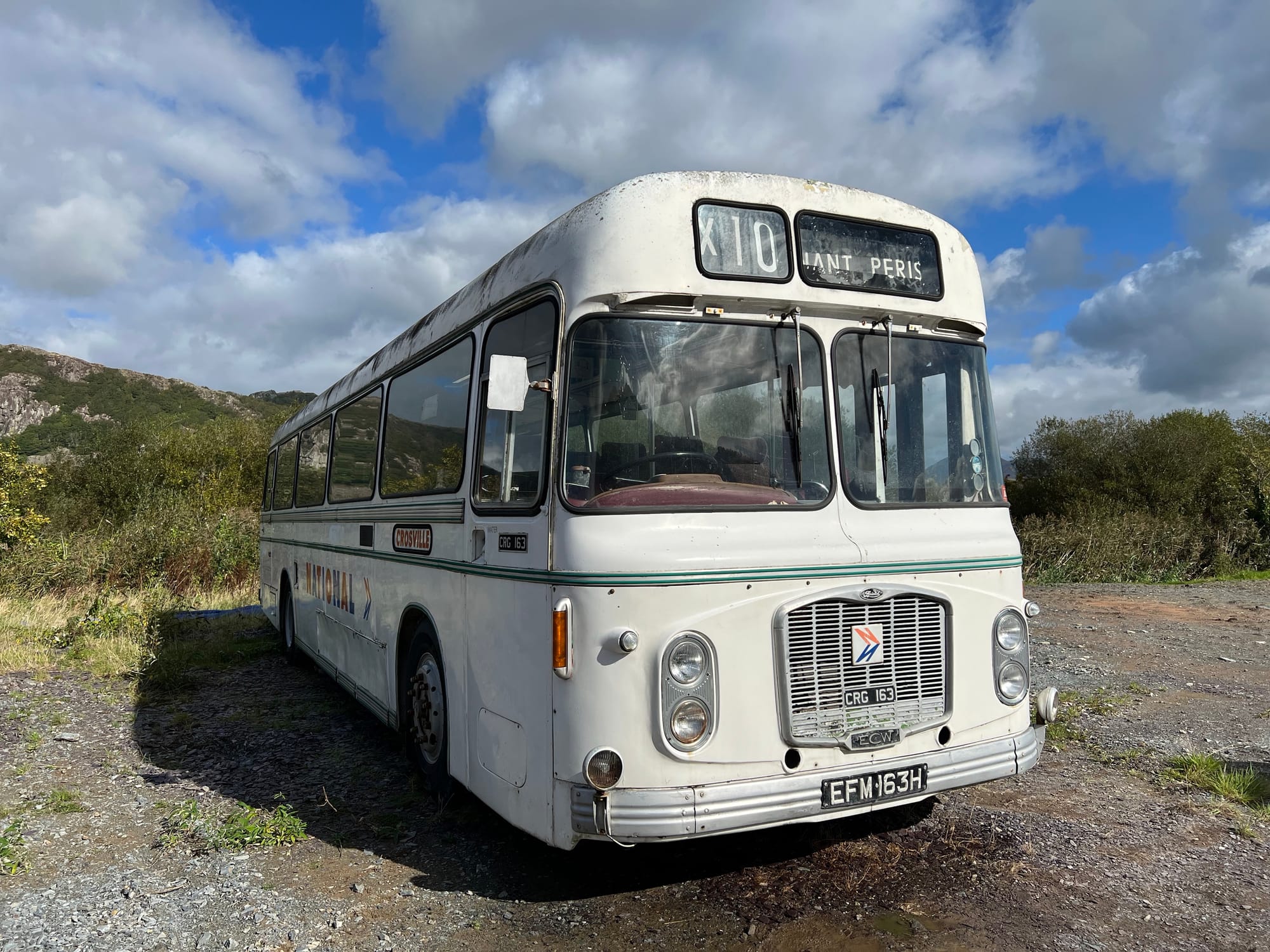 CRG163's front cowl placed back into position with arrangements to be made shortly to refurbish its radiator.